We're social … connect to Tile Heritage …….

YES!
Tile Heritage is
FUNDRAISING
to KEEP the Archival Legacy MORE ALIVE & in the PUBLIC EYE for posterity!
Your contribution is valued and essential
for a
SPANKING NEW
web-accessed
archives and digital collections index
which is under construction!

Please . . .
today . . .Thank you!

Contributions to Tile Heritage Foundation are tax-deductible as allowed by law.)
READ MORE ....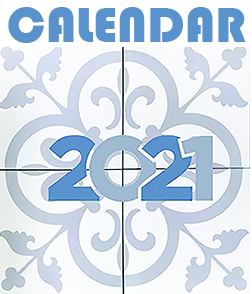 EVENTS & INTERESTING TIMES AHEAD!

TILE HISTORY evolves every day . . . Tile Heritage Foundation is here to RECORD it!

GARDEN PLANTER PREVIEW coming SOON!
Here is a list of
CONTRIBUTING ARTISANS
for 2021
Diana Mausser, Aileen Barr, Colette Crutcher, Elizabeth Raybee,
Andru Eron, Janet Ontko, Wilma Wyss, Nadine Edelstein,
Sheila Menzies, Katia McGuirk, Irene de Watteville, Jessie Pham,
Julianna Lange, Ivette Villiard, Tina Amidon, Josh Blanc

(artisan links to follow shortly)
FIND Tile Heritage AT BOOTH # 3233 with TCNA in the American Pavilion! COVERINGS Global Tile & Stone Experience! JULY 7-9 2021 - Register today!
READ MORE ....