THANK YOU FOR MAKING A
CONTRIBUTION
IN SUPPORT of Tile Heritage Foundation. Your assistance is valued and essential for the THF web-accessed ARCHIVES index!
DESIGNED
to KEEP THF HISTORIC DOCUMENTS
ALIVE
for posterity and
PUBLICLY ACCESSIBLE
to everyone!
Donors in SUPPORT of Tile Heritage are listed in
"SUPPORTERS"
(and scroll down to the "Donors" list…. new donors will be added every two weeks during and after campaigns.)
(All contributions to Tile Heritage Foundation are tax-deductible as allowed by law.)
READ MORE ....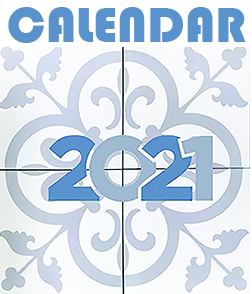 EVENTS & INTERESTING TIMES AHEAD!

TILE HISTORY evolves every day . . . Tile Heritage Foundation is here to RECORD it!

FIND Tile Heritage AT BOOTH # 3233 with TCNA in the American Pavilion! COVERINGS Global Tile & Stone Experience! JULY 7-9 2021 - Register today!
READ MORE ....