EVENTS & INTERESTING TIMES AHEAD!
TILE HISTORY evolves every day . . . Tile Heritage Foundation is here to RECORD it!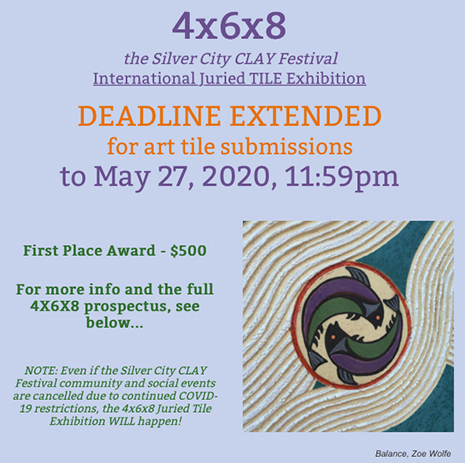 LINK to 4X6X8 PROSPECTUS
. . . or click the image above!
Moravian Pottery and Tile Works 22nd Annual Tile Festival May 16-17 2020. has been canceled due to COVID-19 - however look for links here soon to Tile Heritage Spring & Summer on-line auctions for Delightful Garden Planters as well as Art Tiles from makers around the country!
READ MORE ....