We're social … connect to Tile Heritage ……. share this site... Thank you!
Silver City Clay Festival - PLAN to be there! details…

Taking place every summer in Silver City, New Mexico, the CLAY Festival
gathers together artists, educators, entrepreneurs, families, youth,
adventurers, and life-long learners to explore clay in its many forms as well
as its impact on our history, present, and future.Silver City, New Mexico.
READ MORE ....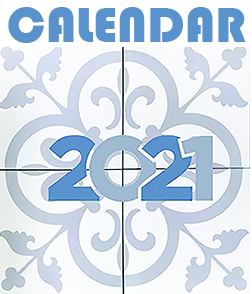 EVENTS & INTERESTING TIMES AHEAD!

TILE HISTORY evolves every day . . . Tile Heritage Foundation is here to RECORD it!

FIND Tile Heritage AT BOOTH # 3233 with TCNA in the American Pavilion! COVERINGS Global Tile & Stone Experience! JULY 7-9 2021 - Register today!
READ MORE ....